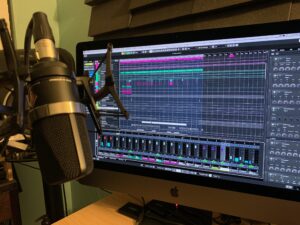 Welcome!
Hello everyone. This has been a long time in coming. I've finally decided to lessen my participation on reddit and other adult audio sharing platforms and instead create my own website where my content is more under my control. This doesn't mean I'm leaving reddit or GWA, or removing any content there. I will likely still post script offers and such, but it does mean I'll be transitioning my new publicly available audios here. If you want to support what I do, see some of the exclusive training, hypno, and more involved "special project" radio-play files I do, or if you want early access to my audio stories before I release them here, I encourage you to check out my SubscribeStar page. That's also a great place to go if you just want to support what I do in general.
As of this writing, most of my freely available audios are already up and hosted here on the website. Check out the Audio Categories page to find all of my archived audios. I still have some work to do getting my scripts up on the site, so the script download buttons won't all be working for a while. I also plan to host my chats with other erotic audio creators (assuming I get their permission), but we'll have to see. New audios will be posted on the main page of the sight and added to the archives as they appear.
Thanks for being here, and stay tuned. There's more to come!
April