Traditional Dark Audios
Warning: The following audios may contain disturbing themes. See tags for each individual audio for content warnings. All audios are fictional stories of pure fantasy, performed by professional actors. They are not descriptive or prescriptive of real life events.
Unless noted, all scripts, music, performances and recordings are ©Copyright 2022, by Princess April, all rights reserved.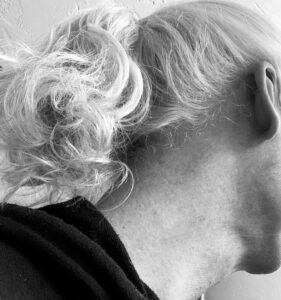 Length: 27:29
Princess April
Thank Me for Being the Perfect Girlfriend (1 Of 2)

Tags
[F4M][fdom][brat][gaslighting][mind fuck][implied cheating][cuckold][humiliation][financial domination][manipulation][sweet cruelty][cunnilingus][denial][L-bombs][slow burn][honest discussion of boundaries][willing submission][if you don't stop me I'll break you][adults]
Script:
Synopsis
A young woman carefully lays out in the open what her boyfriend has known all along: that she's been deliberately and meticulously manipulating, gaslighting, and taking advantage of him for the purpose of her own sexual gratification. Though her manipulation and control over him has been largely unacknowledged before this night, and is consensual, it has blown past just safe play and down a dangerous path. However, she genuinely loves him, and is grateful for what he's given her. So, she decides to lay it all out on the line, warning him that unless he establishes some boundaries for her, she won't stop until she ruins him. Together they explore the dark kinks of cuckoldry, cheating, tease and denial, and extreme financial domination. Be warned, although this is about two people who love each other, the affection they share and the expression of it is extremely unusual and grounded in an extreme D/s relationship. The kinks they explore are psychologically dark in the context of a traditional loving partnership, and they are not for the feint hearted.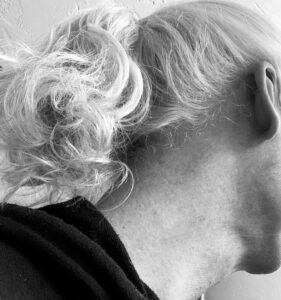 Length: 27:40
Princess April
Thank You For being the Perfect Boyfriend (2 Of 2)

Tags
[F4M][fdom][msub][willing submission] [mind fuck][gaslighting][teasing][brat][cruel denial][findom][cuckold][crying][creampie][cunnilingus][face sitting][cum eating][adults][dark]
Script:
Synopsis
You (the listener) have just gotten home from a double shift at two different jobs and you're exhausted. Your girlfriend (the speaker) is very excited that you're finally home, and makes you feel bad about wanting to go to bed right away so she can show you her new slutty skirt and top. She asks you to help her put her new heels on, claiming she doesn't understand how, since they have straps that wrap around her calves. She gaslights you and manipulates you by teasing you with her body, her panties, and her smell as she tells you how much she misses you and how proud she is that you're working so hard for her. Finally, she gets a call on her phone. It's her girlfriend, who's having a crisis with her boyfriend who she suspects in cheating on her. Your girlfriend invites her friend over to talk, and instructs her to use the private porch entrance directly into your bedroom. She makes you feel insensitive for wanting to go to bed while her best friend is hurting and needs help, and eventually tircks you into picking up her dirty panties and changing the bed-sheets in the bedroom before her "friend" gets there. When she finally does kick you out of the bedroom, the sounds coming from behind the door are anything but an innocent talk between two girlfriends. There's a man in there, and your girlfriend is getting fucked by him. You hear their sounds of nasty sex for a few minutes, but you are too infatuated with her to say anything or stop her. When finished she opens the door again, out of breath. She ushers you into the now used bed and then asks if you don't mind taking care of her with your mouth, cuz she's super-horny. She sits on your face, as cum slides out of her and into your mouth, and down your cheeks. In the end, you both go to bed… and despite her mastery of cute manipulation, you both know exactly what this relationship is… and what it always will be. Despite sexual cruelty that sometimes almost makes you cry, you can't resist her… and that's just the way it is.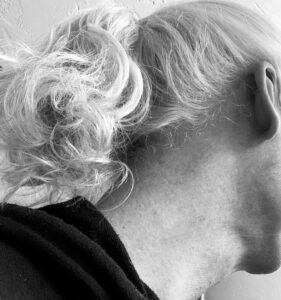 Length: 26:47
Princess April
Tiny Demon

Tags
[FF4M][fdom][rape][petite woman][seduction][corruption][cheating]["animal instincts"] [scent play][supernatural][namecalling][fairy demon][Twist Ending] [Sneaky Dark][Adults]
Script:
Synopsis
Two college students have a couple chance meetings on campus. The girl (the speaker) teases and carefully tests the waters of cute seduction, but then discovers you (the listener) have a girlfriend. Not dissuaded, the girl presses even more, making you nervous and uncomfortable despite being undeniably drawn to her. When she finally catches up with you at your dorm room, she lays it out for you. She is your perfect girl—your perfect sexual match—or so she claims. She tells the story of a dream she had about a tiny fairy who promised to help her find the guy who was especially made for her. And here she is. She proves it to you as you are awed by her eyes, her face, her smile and her body, and she seals the deal with her scent when she removes her panties and tosses them on the floor in front of you to smell. When you finally give in, you become an animal. You fuck her with wild abandon—completely giving in to your instincts—exactly what she had planned all along. WARNING: This is a sneaky-dark story that masquerades as a sweet but insistent seduction. Not everything is as it seems, and it turns out the [rape] tag is there for a reason. Proceed with care.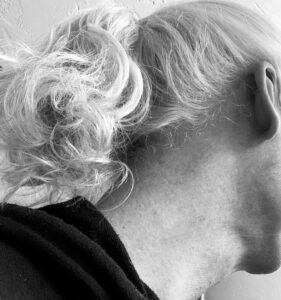 Length: 19:09
Princess April
Useless #1: I Want to be Useful for my Daddy (Part 1 of 3)

Tags
[F4M][fsub][humiliation][self-degradation][daddy][body-writing][name calling][masturbation][self-destructive behavior][confession][outside a frat party][daddy makes me listen to the audios I make while he fucks me][a little meta, but A LOT fiction]
Script:
Synopsis
A young woman—a masochist for degradation—is in her "daddy's" car, just outside a fraternity house during a party. She is naked except for the degrading body-writing her daddy covered her with just before he brought her here. Her "daddy" is inside, and has left her alone, waiting. She decides to use the time to record an audio to GWA, telling the story of how she met daddy and became the person she is now. It's a dark story of a broken home, sexual self-degradation and masochism, but nevertheless one that makes her happy—happy she found her daddy, so she could finally be treated like the useless little fuck hole she is.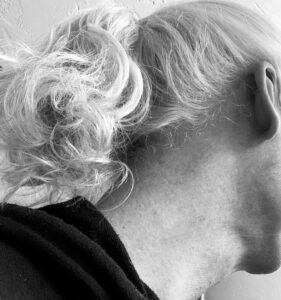 Length: 18:43
Princess April
Useless #2: Useless (Part 2 of 2)

Tags
[F4M][fsub] [willing slave ][co-dependent] [humiliation] [self-degradation] [daddy] [tattoo] [name calling] [prostitution] [free use] [stupid] [masturbation ][self-destructive behavior] [confession]mentions of [gagging] [anal] & [watersports] [VERY DARK]
Script:
Synopsis
This is a sequel to "I want to be Useful for my Daddy". It's a few weeks after the first audio she (the speaker) made, and things have gone down-hill. Her daddy dumped her, but she has a plan to get him back. She sneaks into the back of his car to make another audio, and she tells the story of what happened since the frat party. It's a dark story of a willing slave who craves humiliation and degradation… and gets it. She's made to use her mouth to pay for a new tattoo, and tries to use the rest of her holes to buy something else for her daddy too, but it doesn't go well. In the end, she gets urinated on, she's called all kinds of awful names, and she gets spanked by her daddy while she bends over his car—and she cums—right before he dumps her. She hopes that by sharing the story of how stupid she was she might be able to leverage the online audio community to help get her daddy to take her back. It just might be her stupidest idea ever… WARNING: This is a DARK story of extreme behavior by a willing slave in a co-dependent relationship with her master. While everything she does is consensual, it includes extreme psychological submission and name-calling. It is NOT for the feint of heart. Mind all the tags, and consider carefully whether you want to let this amazing girl coax you down into her well of depravity. It's a wild ride.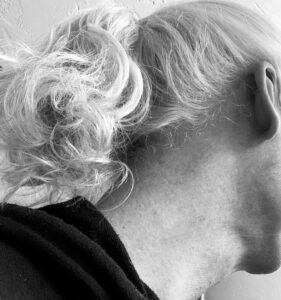 Length: 28:05
Princess April
Useless #3: Pretty But Stupid (Part 3 of 3)

Tags
[F4M][fsub]talk of [beast][self-degradation][self-watersports][extreme humiliation][self-namecalling][daddy][masturbation][crying][self-destructive behavior][DARK][Part 3 of 3]
Script:
This is the third, and final part of the "Useless" series. In this installment, our lost heroine tells the story of what happened after her daddy dumped her, and the crazy chain of events that convinced him to take her back. She tries to get a job. She even tries to move back in with her mom, but no one knows what she needs like her daddy does, and she manages to self-sabotage all her attempts to treat herself with dignity. After sending him a particularly intense self-degradation video, daddy does take her back, but… "things will have to be different." In the end, our heroine is put through the most sexually degrading experience of her life—her worst fear, and her greatest fantasy all at once. Though daddy does not make her fully go through with it, they both come out of the experience understanding each other in ways they didn't before. Things ARE different after that. Daddy knows what to do with her. Daddy knows how to take care of her. He'll give her what she needs. He'll keep her safe. He's the only one who can. WARNING: This is an EXTREMELY DARK scenario of self-destructive behavior from a woman whose fetish for self-degradation is beyond most people's understanding. She is very complex in that her worst fears and her greatest fantasies are exactly the same things, and nothing short of living them out is good enough for her. Though daddy stops her JUST SHORT of losing her humanity, the [beast] tag is no joke in this script. Please MIND THE TAGS—this girl gives herself a full psychological beat-down with no punches pulled, and she loves it and hates it at once.