Traditional Dark Audios
Warning: The following audios may contain disturbing themes. See tags for each individual audio for content warnings. All audios are fictional stories of pure fantasy, performed by professional actors. They are not descriptive or prescriptive of real life events.
Unless noted, all scripts, music, performances and recordings are ©Copyright 2022, by Princess April, all rights reserved.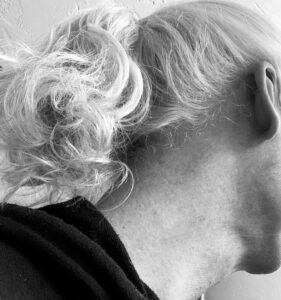 Length: 25:32
Princess April
The Professor's Slut – When Mind Control Goes Wrong

Tags
[F4M][Self-Script Fill][fsub][rape]due to [brainwashing][public masturbation][humiliation][self-degradation][mind break][DARK]but she's going to be okay(not great, but okay)[possible revenge][college][adults][I'm a dumb slut][voicemails]
Script:
Synopsis
A College girl leaves a series of voicemails at a number she feels inexplicably compelled to call. The voicemails she leaves gradually tell the tale of her imminent mind-breaking due to a mind control attempt gone terribly wrong. Infatuated with her professor, she slowly gets more and more horny, and has more and more self-degrading sexual thoughts. Eventually she is masturbating many times a day, trying her best to fight what is happening to her and hide from others what's she's becoming—though she has no hope of understanding it. Her lowest point comes when she publicly masturbates and has an orgasm while screaming self-degrading talk in front of her entire class while her professor is lecturing. After finally getting help by decent people, her final voicemail reveals who is responsible, and exactly what happened. Justice is coming for the one who did this to her, but she will never be the same.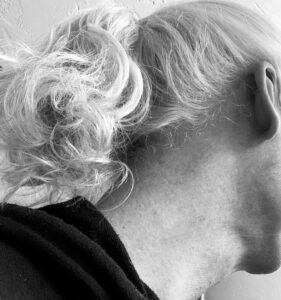 Length: 23:34
Princess April
Rave Slutz

Tags
[F4FFM][fsub][rape][drugs][watersports][torch lighter][branding][mutilation][pain][creampie][crying][college girl][underground rave][naïve][first time raver][separated from her friends][size difference][petite girl][DARK][adults]
Script:
Synopsis
A somewhat naïve, petite girl (the speaker) has reached the wee hours of the morning at an underground rave in a foreign country with her two best friends. Stories abound of bad things happening to girls at these kinds of parties, particularly when it gets this late, but she doesn't believe them. She's on drugs, and just took another pill some guy gave her a little while ago. Her friends want to take her back to the hotel, telling her it's too dangerous to stay. At first, she's resistant, but then realizes maybe it is a good idea after becoming dizzy and almost collapsing. She just needs to pee first… What happens next confirms that all the stories she's heard are true—because they're about to happen to her. WARNING: This is an EXTREMELY dark story of modern erotic horror. Seriously. While not likely to actually happen, this is totally plausible and should be engaged with with the understanding that this is a sexual fantasy, and no one is actually harmed. It's very immersive and pulls no punches but tries to be erotic about it at the same time. Please take the tags seriously, and tread carefully. All characters are over 18 years old. Please know this is only a dark fantasy, and be safe.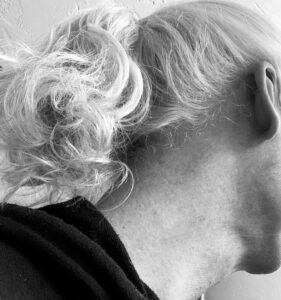 Length: 21:37
Princess April
reluctant Yandere Daughter

Tags
[F4M][fdom][yandere][incest][rape][blackmail][drugs][blowjob][throat fucking][self-namecalling][cum play][swallowing][L-bomb][adults]
Script:
Synopsis
A widower (the listener), a former hacker—now legit as a cybersecurity specialist—has been contacted by a group of black-hats bent on blackmailing him with evidence of embezzlement that will put him in jail for years. His daughter (the speaker) has been contacted separately by the hackers to lay out their demands. She decides to take matters into her own hands because she can't let her dad go to jail. The hackers want to see the two of them fuck on camera, something she knows he won't do voluntarily, even though she knows he's attracted to her. She drugs him, strips him, and ties him up. She dresses in skimpy clothes and sets up a camera. It's obvious they both harbor a forbidden sexual attraction for each other, as she reluctantly sucks him, fucks him, and swallows his cum for the camera to give the hackers what they want. While it's clear this forbidden encounter wasn't entirely unwelcome, it's decidedly UNCLEAR what's really going on. Who is hacking who? WARNING: This is a sneaky story that is open to interpretation… some interpretations can get pretty dark. You've been warned.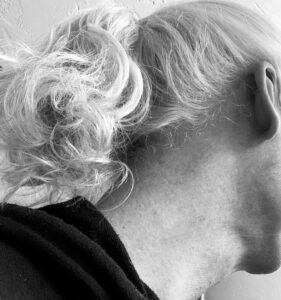 Length: 25:35
Princess April
Ruining Your Step Daughter's Seduction

Tags
[F4FFM][fsub][rape][drugs][watersports][torch lighter][branding][mutilation][pain][creampie][crying][college girl][underground rave][naïve][first time raver][separated from her friends][size difference][petite girl][DARK][adults]
Script:
Synopsis
You (the listener) have just dropped off your wife at the airport, and your step-daughter (the speaker), who's been teasing you for months by wearing skimpy clothes around the house, and leaving the bathroom door cracked during her showers has a plan to finally seduce you. She pretends to just be returning from her workout in an extremely skimpy workout outfit just as you get home from the airport. But… you're on to her. Her seduction attempt ultimately succeeds, but it's you who ends up in control. It isn't long before you've got her naked, squatting on the kitchen floor with her hands cuffed behind her back while you repeatedly edge her and make her admit she's a bad girl and a tease. Eventually, you use her mouth, cum on her face, and then finger her until you ruin her orgasm—just to teach her a lesson. What lesson she's learning is up for debate, though, because even though she protests, she admits she liked it in the end—and swears her revenge… soon.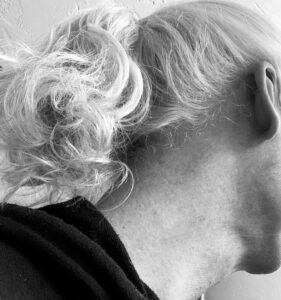 Length: 34:58
Princess April
Sorority Pledge At the Frat Party

Tags
[F4FM][fdom][rape][drunk][elaborate setup][manipulation] [betrayal][frat party][sweet degradation][condoms][body writing][facial][cum play]["sweety"] [gaslighting][DARK AND PLAUSIBLE][adults]
Script:
Synopsis
A "chance" meeting at a fraternity party is the scene for a dark and plausible scenario (you've been warned!). The listener is a pledge for the "gammas", an exclusive sorority on campus, and she's at the party by invitation. The speaker is crashing the party at the urging of her "friend", one of the frat brothers. In a slow burn and an elaborate setup, the speaker coaxes and tricks the listener into getting extremely drunk, and dancing with some of the unscrupulous frat guys. Eventually the listener is on the verge of passing out, and the speaker "rescues" her and takes her into her "friend's" bedroom to recover. While there, the speaker arranges for her to get gang-raped, all while sweetly talking to her and "helping" her, eventually even writing degrading things in magic marker on her body, including a tally of guys she's serviced. The listener passes out, eventually waking up covered in cum and condoms. She can't remember what happened… including that the speaker was involved. When she calls the speaker over to her dorm to discuss going to the police, the speaker gaslights her, degrades her, and shames her, convincing her that going to the police would end in disaster—even after the listener begins to understand that speaker was directly involved in her rape. WARNING: This is a REALLY dark and frighteningly plausible scenario. It's sexy to me, but I'm a perv that way. It goes without saying (I hope) that I would NEVER EVER condone or encourage a scenario like this in real life. This is a fantasy straight out of my head and is meant to be experienced as such. It represents no actual people or events in real life. PLEASE mind the tags, and don't read or listen without serious consideration to your comfort level first. Be kind, and be safe. This is a form of erotic horror, and as such, it's not for everyone.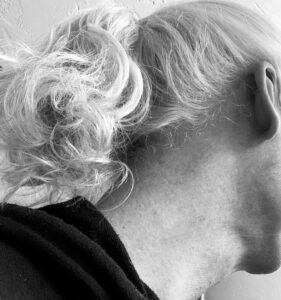 Length: 30:16
Princess April
Step Sister slut Shames You

Tags
[F4F][fdom][slut-shaming][name-calling][step-sister][humiliation][degradation][adults][sneaking out through window][dressed like a slut][no sex] directly, but talk of [blowjobs][cum swallowing][anal][facials][gang bang][DARK]
Script:
Synopsis
You (the listener) are an eighteen-year-old college girl who's about to flunk out of your freshman year at college and have become increasingly more promiscuous and slutty—hooking up with one questionable guy after another—ultimately culminating in a drunkin' night getting gang-banged as a frat house slut. You're currently sharing a room in your parents' house with your older step-sister (the speaker), who's visiting for a few weeks. The story begins at 2AM, when you are trying to sneak out the window to meet your "boyfriend", dressed in an exceedingly slutty outfit. Your sister wakes up, though and discovers you. Turns out, she knows a LOT more about what you've up to lately than she's let on, and she threatens to tell your overbearing and intolerant mother all about it if you don't sit down and listen to her. What follows is an increasingly intense slut-shaming session with name-calling and relentless humiliation as your sister tries to "scare you straight". WARNING: This audio contains extreme psychological humiliation and degradation, including name-calling and slut-shaming. If this isn't your thing, PLEASE don't read or listen. This is meant to be FANTASY and cater to a particular type of woman (or voyeuristic man) who honestly sees sexual freedom and promiscuity and the desire to be shamed for it as a form of submissive empowerment, bravery and generosity. On NO level do I intend the sentiments expressed in this script/audio to be taken seriously, or as anything other than the healthy expression of a fetish.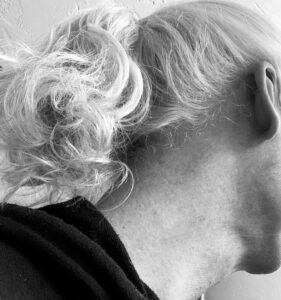 Length: 20:22
Princess April
Tell Me I'm Barely Worth It

Tags
[F4M][fsub][self-degradation][humiliation][self-name-calling][small tits][skinny][partial role play][daddy][watching porn][blowjob][gagging][anal][anal creampie][cum play][let me be your jerk-toy][adults][See post for tag breakdown]
Script:
Synopsis
You (the listener) are the speaker's daddy. You've just come home from work, you're expecting dinner, and you need to unwind. Your girl is waiting for you, dressed in some ridiculously skimpy outfit and miniskirt, trying too hard to get your attention as usual. Since dinner isn't ready, you decide to watch some porn and jerk off, when your girl gets all needy and wonders why you don't want to stick your dick in her instead, "Wouldn't my mouth be better than your hand, daddy?" She says she's been practicing her deepthroat with her dildos so you decide to give her another try. She's too skinny, her tits are small, and she can't deep throat worth a shit, but you decide to let her ride you and use her pussy as a jerk toy while you keep watching your porn. Even that isn't good enough though, so she finally convinces you to jerk in her ass instead. You do finally come, while you look at way prettier girls than her. For whatever reason your girl gets off when you treat her this way—when you tell her she's barely worth it. It also turns out there's a reason you keep her around: it's because you absolutely adore her—full stop—and she's perfect for you in every way. Warning: This story contains heavy degradation and self-degradation elements that could be too much for some people. Though it may not seem so at first, this is actually a very sweet interaction between consenting adults who know exactly what they're doing, in a complex but ultimately mutually respectful relationship.